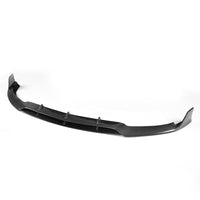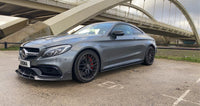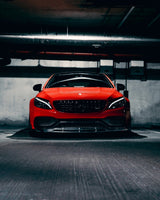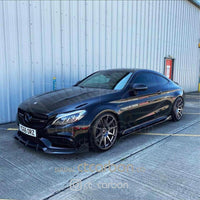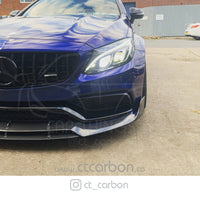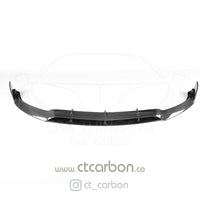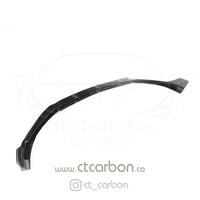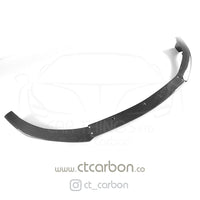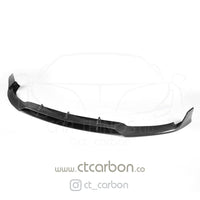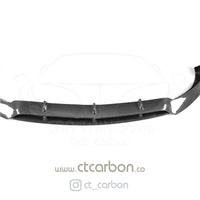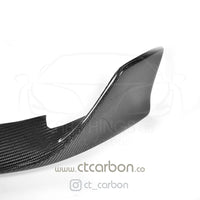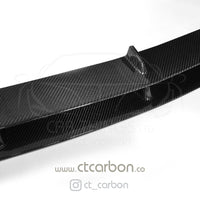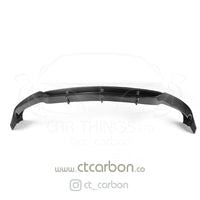 MERCEDES C63 W205 COUPE CARBON FIBRE SPLITTER - B-STYLE
3 reviews
SKU: CT39
Compatible Models:
2014 - 2018 Mercedes W205 C63 AMG 
Description

CT Carbon brings this stunning Mercedes C63 carbon fibre front splitter made to fit the C63 and C63S AMG coupe only- Brabus Style, finished in a high gloss & made from high-quality carbon fibre. 

 
Shipping & Warranty

All CT Carbon product's come with a 6 month warranty, View the full warranty information here

Shipping

All orders placed before 3pm (GMT) are dispatched on the same day.

Delivery in the UK is completely free on all products

Worldwide delivery is offered on all products

If for any reason you're not happy with any products or just want to exchange something, simply visit our returns page and let us know within 30 days of your purchase
Fitting

There are three ways to get your CT Carbon products fitted.

Book in at our fitting facility in Hertfordshire, UK.
Find a fitting partner near you and book in for fitting with them directly.
Follow one of our fitting guide's to install the product's yourself.

Find out more here
Gallery

Check out our projects and get inspiration for your build here
Top products as allways
As allways the item fits perfect .i have all the items possible for my car .allways recommend
Berzan Cakir
Love the Kit fitted on perfect no hassle even the body shop said no kit fits this easy like this kit.
C63 coupe splitter B-style
Splitter looks really good once fitted, really recommended it, but the packaging isn't the best, the splitter is wrapped in a protective layer to stop damages such as scraps but no protection for support, I had a splitter delivered which was damaged, spoken to the team and a new splitter was sent out, the new splitter sent was packaged the same no support with the packaging, but this 1 wasn't damaged thankful,
Can I Finance My Order?

We do accept forms of finance here at CT which are available payment options at checkout including Klarna & if you are eligible, PayPal Credit.

We also offer Kandoo Finance with 0% interest over 12 months
Click Here To Apply
Can I Have My Order Delivered To A Service Point?

Unfortunately NOT Service points will typically not accept parcels of a large size which means we do not recommend using them for delivery of your items. 
How Do I Get An Invoice?

When you place an order with us, you will receive an e-mail with your order confirmation. Within this e-mail is a link to download your invoice which will contain all the information needed.

 If you need anything further from us then do not hesitate to contact us here
Am I Charged VAT?

For our customers in the United Kingdom, yes. 20% VAT is included in our pricing. 

Regarding our International customers, no VAT is charged when you check out. The reason for this is when your order arrives within your own country, your local government will charge you import duties/taxes separately.
Do You Ship Worldwide?

Yes we do! We offer shipping worldwide & shipping costs are available at checkout.
Will These Products Void My Vehicle Warranty?

Some modifications can of course affect your manufacturer warranty.

Unfortunately, we cannot confirm if any of our products will affect your warranty as companies will have their own policies. We would advise speaking to your warranty/finance company or your dealership regarding these questions.